APACHE TROUT RECIPES
No Reservation Required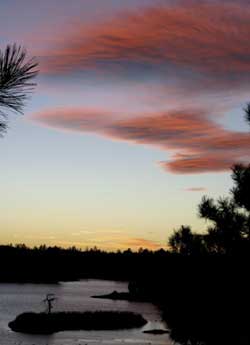 CATCH & RELEASE - COOK ONLY IF UNSAVEABLE
Apache Trout Recipes
Apache Trout a la Huevos Limon
2 - 3 lb Apache trout fillets (Save the head and bones)

1 Onion, slice into thin rings

Iodized salt to taste

Black pepper to taste

Lemon juice, about ½ to ¾ cup will do

Pure cane sugar

Yolks of two medium eggs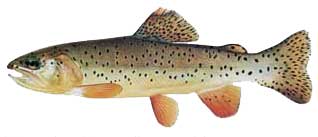 Into a pot, put the head and bones.
Add the fillets and sliced onion rings.
Cover with water and season to taste with salt and pepper.
Bring to a very gentle boil.
When the fish flakes under fork pressure, add half of the lemon juice.
Add sugar to taste, but not too sweet.
Use a wooden spoon and gently stir the raw egg yolks, season with a dash of salt.
Toss in the other half of the lemon juice and add the fish mixture until the yolks are well thinned out. If you prefer a sweet/sour flavor, keep adding lemon juice, sugar and salt to your taste.
Pour the sweet/sour compote on top of the boiling fish VERY SLOWLY and bring to a light boil for about 5 minutes.
Remove fish from pot with great care and cool in a dish.
Like revenge, this is a dish best served cold.
Serve with lemon slices, white rice, and any favorite vegetable.
Apache Trout Stir Fry
2 lb. Apache trout fillets, cleaned and boned

1/2 tsp table salt

2 tbsp red wine or cooking sherry

4 tbsp corn starch

1 lightly beaten egg white

3 tbsp oil

1 slice ginger root

2 tbsp Kikkoman soy sauce

2 tsp cane sugar

1/2 c. chicken broth or bouillion

Chopped scallion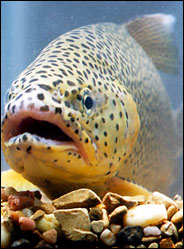 Cut up the Apache trout into small pieces, about the size of a silver dollar.
Combine the table salt, cooking wine and 1 tablespoon of corn starch.
Marinate the fish in this concoction for about a half hour.
,Coat the Apache trout in egg white, then drag through the rest of the corn starch.
Get your skillet hot and oiled up. Really, a wok is better here, but use what you've got.
When the oil is hot, stir fry the fish until golden brown.
Stir gently to keep the pieces apart.
Once the fish is done, add the remaining ingredients, but not the scallions.
Cook until all liquid is completely gone.
Remove to plate(s), garnish with the scallions and enjoy!
If you have other Apache Trout Recipes that you'd like to share with the world, please let us know.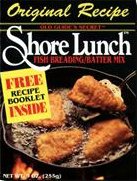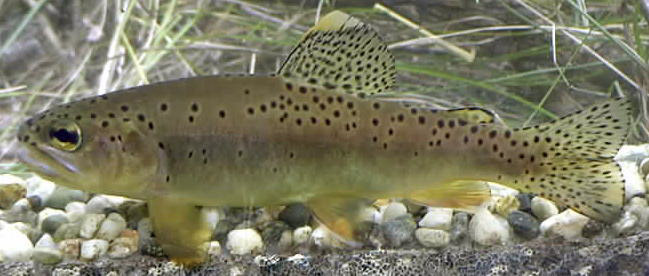 Have a Fantastic Fish Story to Tell?
Do you have a whopper of a story to tell about the one that got away? How about your most dramatic fish catch ever?

Share your excitement with the world by writing about it here!!
---
click here for ONLINE FLY SHOP

Return from Apache Trout Recipes to Fish Recipes

Return to Fly Fishing Discounters Home Page