PEACOCK BASS RECIPES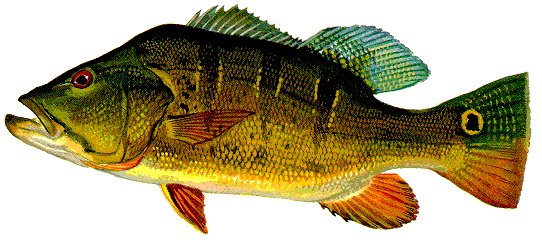 Peacock Bass Recipes
This is probably the easiest recipe you will ever see
Intoxicated Deep Fried Peacock Bass Nuggets
Fillet the fish first, and then run your fingers along the inside of the fillet just above where the belly would be. There is a line of small bones there and you will feel them. Cut a strip of the meat out, taking the bones with it and VOILA! you have a boneless fillet!

Thank you for trying our Peacock Bass recipes. If you have other recipes you would like to share with the world, please let us know.Cut the fillets in small pieces about 2 inches square.

In a baggie or a bowl (pick your fave), add some cornmeal OR crushed cornflakes, a little salt, some pepper, and some onion powder for taste.

Close the bag and shake to combine the dry stuff.

Wet a piece of the fish with your favorite beer (could use water or milk, but beer makes it a MAN's meal!), toss it into the baggie and coat it completely.

Drop the coated fish into a deep fryer at about 400 degrees for OH, Maybe 3 or 4 minutes, until the coating becomes a nice color of gold/brown.

Serve with a vegetable and a potato of your choice for a rounded out meal that can be prepared on the shore of Peacock central every night or in your kitchen!
South American Peacock Bass
5 or 6 Peacock bass filets

1 small garden tomato, diced

1/2 c. onion, diced

1/2 c. green bell pepper, diced

1/4 c. stick margarine or butter

1/4 c. salsa of the green chili variety

2 Tablespoons Realemon brand lemon juice

3 Tablespoons sliced black olives

1 Tablespoons fresh parsley

1 clove of fresh garlic, minced (not pressed or crushed)

salt to taste

Tabasco or hot sauce

1/4 c. white cooking wine
In a standard glass baking dish (13 x 9 x 2), add all the ingredients except the fish and wine.
Bake at 350 degrees for 8 to 12 minutes.
Remove from oven, mix and pour in the wine.
Put your Peacock fillets atop this sauce.
Spoon a little sauce over the fish.
Cover with tin foil and let cook for an additional 20 to 30 minutes. The thickness of the fillets will determine the actual cooking time, so be sure to fork-check the bass frequently after 20 minutes. Don't want to overcook the Peacock. No. That would be bad.
Serve with white or wild rice, and a sweet potato for a colorful plated experience. Your friends will be impressed.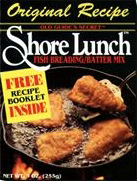 Have a Fantastic Fish Story to Tell?
Do you have a whopper of a story to tell about the one that got away? How about your most dramatic fish catch ever?

Share your excitement with the world by writing about it here!!
---
click here for ONLINE FLY SHOP

Return from Peacock Bass Recipes to Fish Recipes

Return to Fly Fishing Discounters Home Page