PERCH RECIPES
Good n' Tasty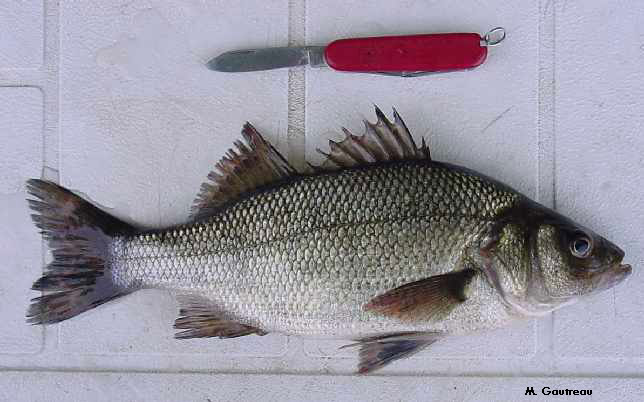 3 Tasty Perch Recipes
Oven Lovin' Perch
1 pound perch filets

2 Tablespoons Kraft Parmesan Cheese

1/2 c. unseasoned bread crumbs

1 Tablespoons melted margarine

1/4 c. Vitamin D milk

1/2 Teaspoon thyme
Soak the fish in milk and mix together the bread crumbs, parmesan cheese, and the thyme.
Bread the filets with this dry mixture.
Place on a greased baking pan in a single layer.
Sprinkle margarine over the fish and bake at 450 degrees for at least 10 minutes per inch of the fish's thickness (measure the thickest part for this).
Take from oven, apply fork and eat your heart out!
Baked Per-chees-y
1 1/2 pound perch filets

3 Tablespoons stick butter

3 Tablespoons unbleached flour

1 teaspoon table salt

1/2 teaspoon dry mustard seed

1/4 teaspoon dried dill

Cayenne pepper, just a dash now

1 1/2 cups half and half cream

1 1/2 cups cheddar cheese, preferably shredded

4 oz. small cooked salad shrimp (like for a cocktail)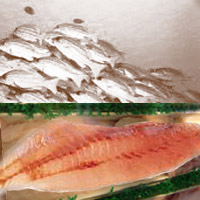 Cut perch into serving sized pieces and arrange in the bottom of a baking dish to form a single even layer.
Melt your butter; add flour, stirring constantly and simmer til it turns all bubbly.
Throw in the salt, mustard seed, dried dill, and cayenne pepper (be careful with this stuff. It's HOT!).
Take off of the flame; slowly stir half and half into this.
Place back on the heat and stir to thicken.
Add a cup of shredded cheese and the salad shrimp.
Pour this concoction on top of the fish, and sprinkle with the rest of the cheese.
Bake at 425 degrees for about 18 to 22 minutes. I bet you can't wait!
Aquatic Casserole
2 lb boneless perch fillets

2 cans Campbell's cream of celery soup

3 c. Vitamin D milk

10 small spuds, cleaned, peeled and cut in half

7 tbsp ham, diced omelet style

5 tbsp onion, diced omelet style

6 slices American cheese. Note: Not "cheese food" on the label. Get REAL cheese. Trust me!

4 tbsp Mozzarella cheese, grated fine
Oil the inside of a 2 Qt casserole dish and place the fish in the bottom in a single layer.
Position spud halves along the sides of the fish.
Prepare the soup by the label instructions, and add the milk, onions, and ham.
Pour this over the filets and spuds.
Dust with grated cheese.
Bake at 200 degrees for about 3 hours.
When fish is almost done, lay slices of cheese on the fish and melt it. This is where you will appreciate "real cheese" opposed to "cheese food".
If you have any Perch recipes you'd like to share with the world, please let us know.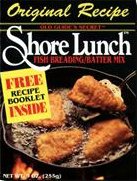 Have a Fantastic Fish Story to Tell?
Do you have a whopper of a story to tell about the one that got away? How about your most dramatic fish catch ever?

Share your excitement with the world by writing about it here!!
---
click here for ONLINE FLY SHOP

Return from Perch Recipes to Fish Recipes

Return to Fly Fishing Discounters Home Page