STAINLESS STEEL REEL
ANODIZED
ALUMIMUM
What's the difference?
I just want to catch a new world record rainbow trout!!!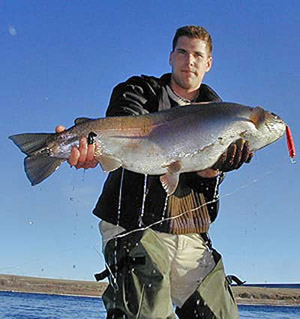 "We make the best stainless steel reel on the market", exclaims the marketing ad for one company which shall remain nameless (too much bragging here for my taste). Manufacturers like to tout their products, sometimes giving the impression that their reels are the only ones made from the best materials on mother Earth. There are many choices, however. In most cases you get what you pay for.



Reels are generally being made from:
solid aluminum alloys or
nickel silver or
magnesium or


die cast or
machined aluminum or
type II and type III anodized aluminum or
machined "aerospace" bar stock aluminum and stainless steel or
forged, machined and anodized aluminum frame and spool.
Many have precision sealed stainless steel reel ball bearings and others are made of aluminum and graphite.
Most fly reels are made of aluminum, either cast or machined because of cost. The main consideration with aluminum is its finish. If you plan to fly fish in saltwater, buy a reel with an anodized finish since it will withstand the corrosive effects of salt air and water.
I'm sure I missed something here but you get the picture...lots of choices!!!
"Feeling" the difference between aluminum, stainless steel, or magnesium while fishing is about as difficult as differentiating between French Cabernet Sauvignon and the California or Australian varieties of the same label.
So, in the final analysis, does it really matter whether the reel is forged, machined or die cast? Yes, if you plan to fish in salt water. But, your main consideration should be: 1) who is the manufacturer and 2) will the manufacturer give me a great warranty. If he does, you are most likely buying a great reel. This is because a reputable manufacturer is not going to stake his company's reputation on a lousy reel by offering lifetime guarantees.
Remember to always do your RESEARCH, RESEARCH, RESEARCH before you purchase.
---
Contact us for further info on any fly fishing topic.
---
Have a Fantastic Fish Story to Tell?
Do you have a whopper of a story to tell about the one that got away? How about your most dramatic fish catch ever?

Share your excitement with the world by writing about it here!!
---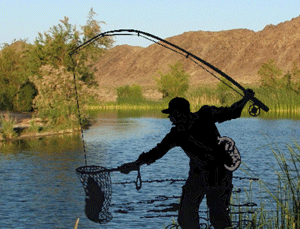 Return from Stainless Steel Reel to Fly Reels

Return to Fly Fishing Discounters Home Page